Our scope of service
Mevas Crane Inspectors' main service is the pre-purchase inspection of used cranes. Over the years we have inspected a wide range of equipment. A special inspection sheet has been prepared for each specific type of crane. This way the inspector does not forget to check any point.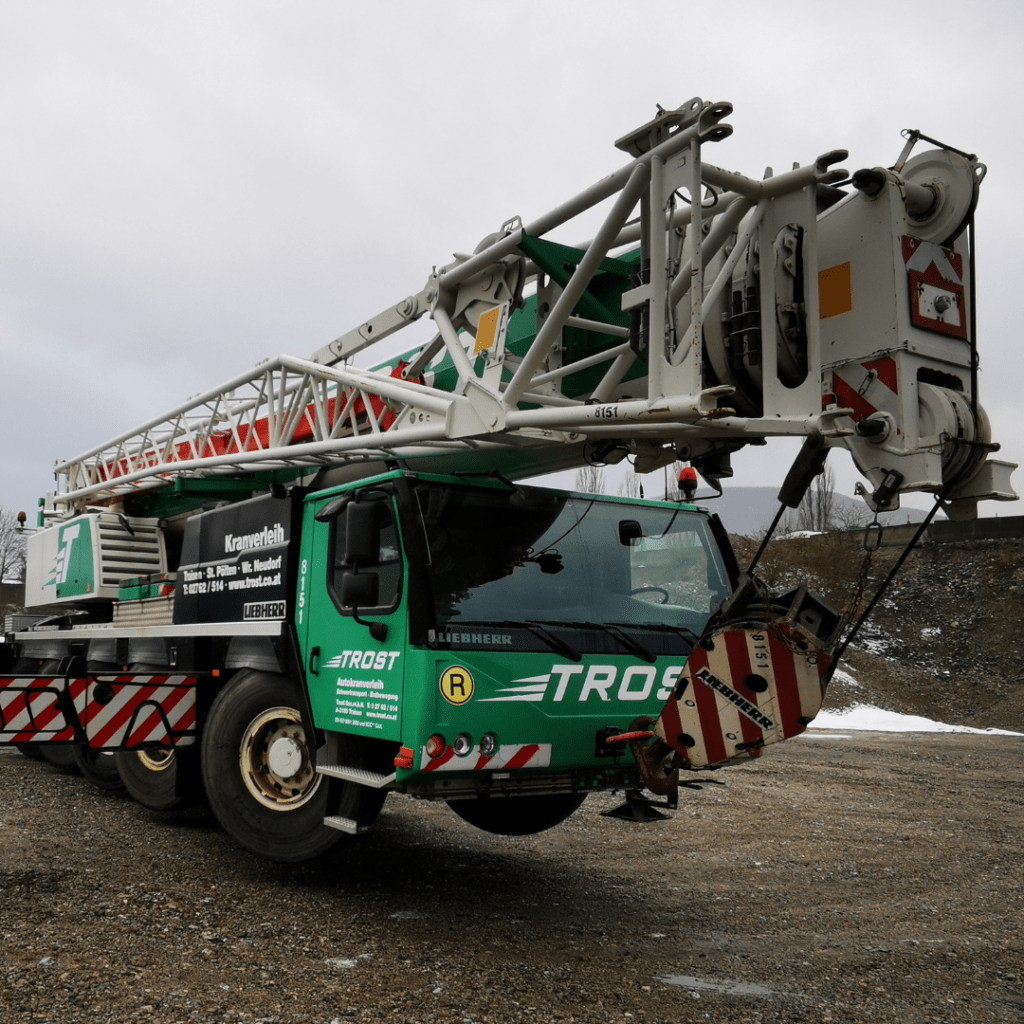 Mobile & ATT Crane Inspections
We carry out inspections for mobile cranes in the presence of a crane operator. The all-terrain-crane is supported, ballasted and all functions are tested. Telescoping, winch function, slewing and load moment limitation. The engineer checks ropes, jibs, hook blocks, rollers and all hydraulic components. Depending on the situation, the function of the crane undercarriage is checked before or after the crane inspection: Driving, shifting, braking. The motors and the cooling system are checked. Certain parameters on the crane would also be measured.
Crawler Crane Inspections
The inspection of a crawler crane is similar to that of a mobile crane. Additional task is the inspection of the lattice mast, the guy or derrick and the jibs. Some cranes have a extendable or suspended ballast (supra-lift). In the case of special versions, the winch synchronisation may also be checked. Last but not least an inspection of the undercarriage and chassis has to be performed. Almost similar happens the inspection of dragline excavators and crawler cranes for civil engineering work.
Examination of Reach Stackers
Not exactly a crane but a lifting equipment as well: The Reach Stacker is a machine to lift and transport containers in a port. Our technicians have inspected at least 40 of these lifting devices over the last few years. There is also a checklist for container stackers and an inspection guide for the mechanic carrying out the inspection. We pay particular attention to checking whether the forklift is capable of carrying a heavy container up to the maximum lifting height. The load indicator is observed during lifting. We check whether the hydraulic system and the engine are capable of providing the required performance under normal operating conditions.
Inspection Report, Crane Checklist
We have a specific checklist for each type of crane. This ensures that the inspector does not forget any component. Our customers receive the inspection report as a PDF document. This document can be viewed on the PC as well as printed out. Everything is noted down on just two pages. Buyers of second-hand cranes can use our checklist to assess from home whether the used crane is a good investment.
Inspections for heavy earthmoving equipment
Another division of MEVAS deals with the inspection of earth-moving machinery, excavators, wheel loaders, dump trucks and road construction machinery. For information on this service area, we would like to ask you to visit the website www.mevas.net.