Large and small crawler cranes
Our team and management has gained some experience in inspection and valuation of cralwer cranes. We work for windmill specialists such as the German Enercon and for crane traders such as SAS Cranes from the USA.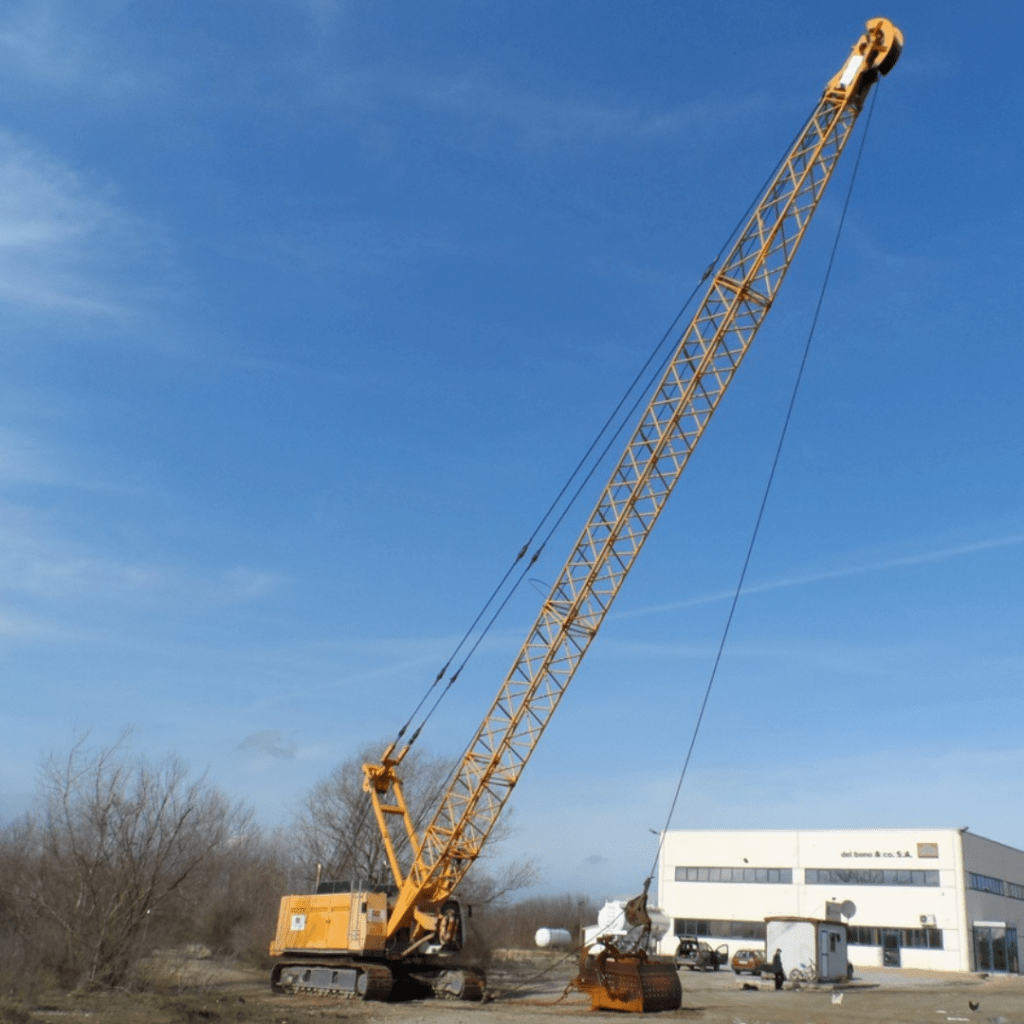 Dragline and Latice boom cranes
Perhaps we are not the maintenance specialists for heavy crawler cranes or draglines. We don't know everything about Licon settings, winch synchronisation and derricks or luffing jib configuration. However, we know about crane structure, how to measure swing bearing play, we know how a winch should work and how to estimate the condition of the ropes. A detailed crane inspection check list helps our technicians to make a proper job.
Purchasing Considerations for Used Crawler Cranes
Whether you buy online, at auction or in a private transaction, it is advisable to consult your mechanic or an external inspector. Ask for the inspection records of any crane you are serious about buying. Before buying, make sure that the machine is well maintained and has undergone the mandatory regular thorough annual inspections. The more years the crane has been in use as a "working machine", the more "play" there is and the more difficult it becomes to determine what is really a hazard and what is not. These tolerances are often not published and can be difficult to assess.
What contains a crane inspection checklist?
In our experience, crane manufacturers are very reluctant to provide a third party with a complete checklist for a crane. On the other hand, these checklists are often very extensive and contain a lot of information which is not crucial when buying a crawler crane. We have therefore developed our own strategy for testing and inspecting second-hand cranes. In a manageable time, the technician can determine whether the crane has significant defects or is ready for use and safe to operate. Important: Our inspection of second-hand cranes does not replace the annual safety inspection! (OSHA, LOLER). But we check booms, winches, ropes, hook blocks, chassis, frames, engine, gearbox, brakes, air conditioning, lighting, lattice mast, winch brakes, load moment limitation, overload protection, outriggers, hydraulic cylinders and valves, undercarriage cylinders, traction motors, crawler chains and rotary unions.