Independent inspections for used cranes
Mevas is an international operating service for the pre-purchase inspection of used cranes and heavy equipment. The company provides independent expertise for used mobile and crawler cranes. Buyers can stay at home and will receive a professional inspection report.
Second-hand cranes in good quality are rare. The right offer is usually not available round the corner. It is good to know that there is an independent service provider for inspections. Mevas crane inspectors are ready for support in more than 20 countries for 3rd party crane inspections.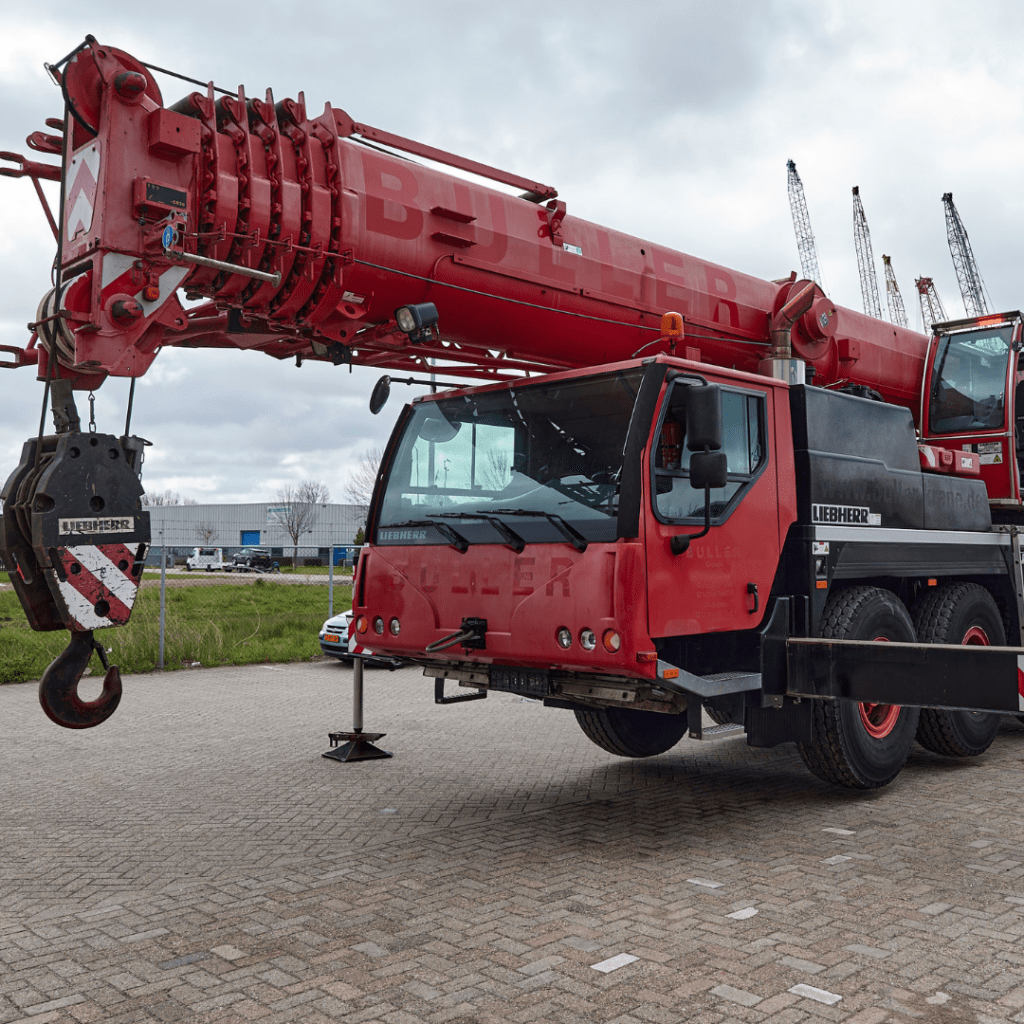 International team of crane inspectors
Mevas provides machinery inspection and valuation services since 2006. We have a broad experience with various lifting and handling machines. Our team inspects the condition of used dragline cranes, reach-stackers, large forklift trucks, crawler cranes, tower cranes, material handling excavators of all size and long reach excavators. We perform quicker and for a better price than services such as SGS or TÜV. Our customers are contractors or traders from allover the world. Basically we concentrate on technical expertise. However, on demand we can do an appraisal or evaluation for used heavy machinery.
Mobile and All-Terrain Cranes
Our crane inspection service covers a wide range of equipment. No problem, whether it is a lattice boom crane, a harbor crane, a telescopic crane, crane on truck chassis, an all terrain crane ATT or a mobile crane. We have experience with mobile cranes up to 500 ton lifting capacity and up to eight axles. We have inspected crawler cranes up to 800 ton lifting capacity.
Inspection report for cranes
During inspection the engineer is checking all crane components for condition and damage. With the local operator a test of all crane functions will be performed. Crane erected, boom fully telescoped, outriggers on ground, test of winches and swing drive. We measure swing bearing play and rope diameter. Finally a drive and brake test is done. All inspected item s are listed on a crane inspection checklist. The inspector takes 100-120 photos and makes a short video on demand. Our crane inspection checklist guides the inspector through the inspection process. Following the guide he will not forget to inspect and test any components.