Crane Inspection-Checklist
We are using our own crane inspection checklist. The photo below is just a sample. Our report form gets regularly improved to meet our customers crane inspection requirements. After inspection of a used crane the customer receives the latest version of our inspection checklist. For each type of crane we have a specific inspection-form. Our service covers pre-purchase inspection for used Liebherr cranes but also for Tadano-Faun, used Grove cranes, Manitowoc, PPT or any other brand. Just to clarify: We only perform inspections for used cranes on sale. We don't do statutory crane inspections or Loler certifications.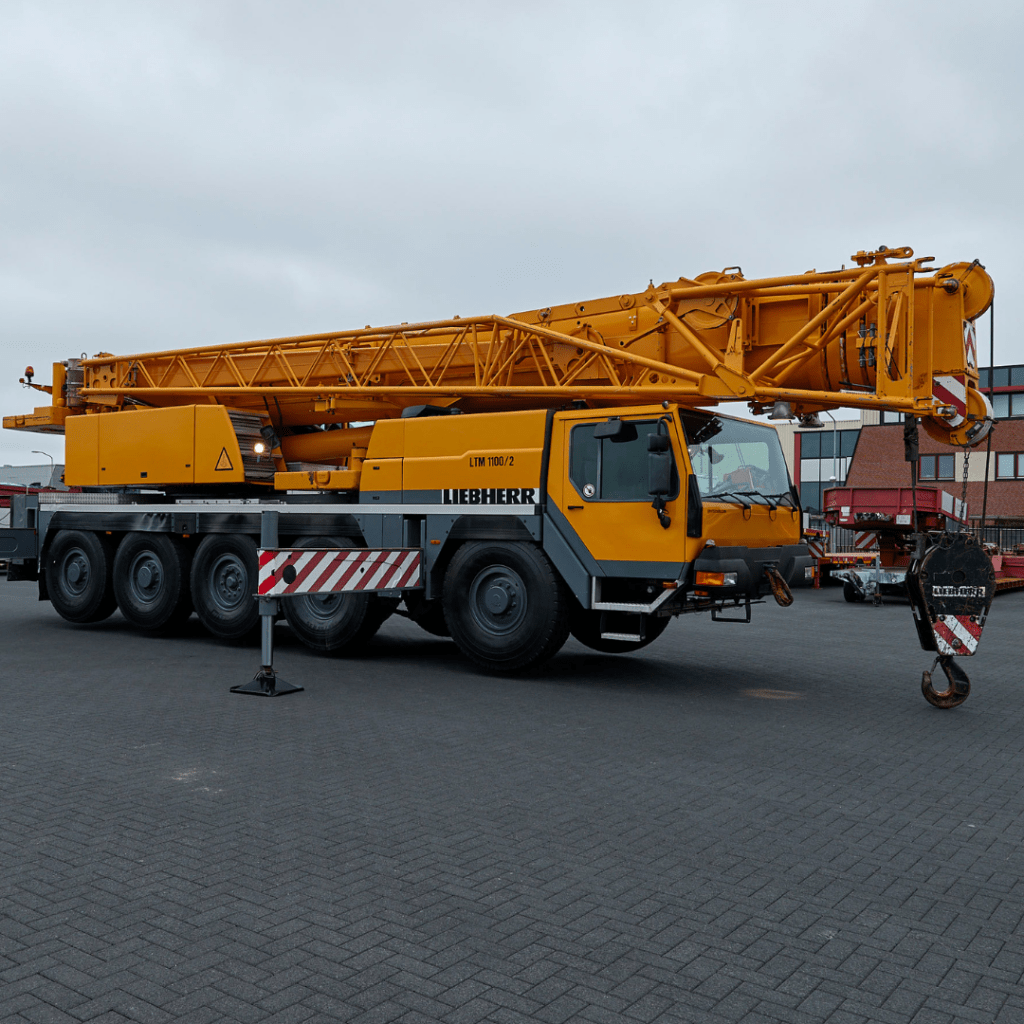 Photos and video
Usually our crane inspection report comes with 80-120 detailed photos and some photos of general view. Each machine item is listed and will get a condition rating, either good or a comment. On request we can offer a video of crane during testing and inspection for an additional fee. We make pictures of all hydraulic cylinders, exterior details, interior of cab, LMB screen, axles, engines and transmission. Of course photos of tires, boom, winch and ropes will be taken. And of course also photos of the attachments, hook blocs, pulleys, swing gear, hydraulic pump, tanks and of the present documents and crane books.
This way the buyer can evaluate the risk with a used crane from home without being on inspection site.
Prices for Inspections
The price for a crane inspection depends very much on location and crane size. If you send us the details we respond with an offer within a couple of hours. Additional to the technical inspection of cranes we can evaluate if the offered value of a crane is reasonable. Mevas is known in the market as the leading used crane inspection service. A crane inspection with us costs less than replacing a damaged tire or sealing a leaking telescopic cylinder. We can also do in-and-out comparision for crane rental.
Get in touch with Mevas for a specific offer and a sample report. Is there such thing as a free crane inspection checklist? Check it out here.