How much tilting play is allowed in the slewing ring of a mobile crane?
Ask three specialists and you will get three different answers. If you ask Liebherr, i.e. the people who would like to sell you a repair or a new slewing ring, you will get the statement that the tolerance limit would be reached at 0.9 mm tilting play. If you ask a mobile crane user in Eastern Europe or Africa, they will say anything under 5mm is fine.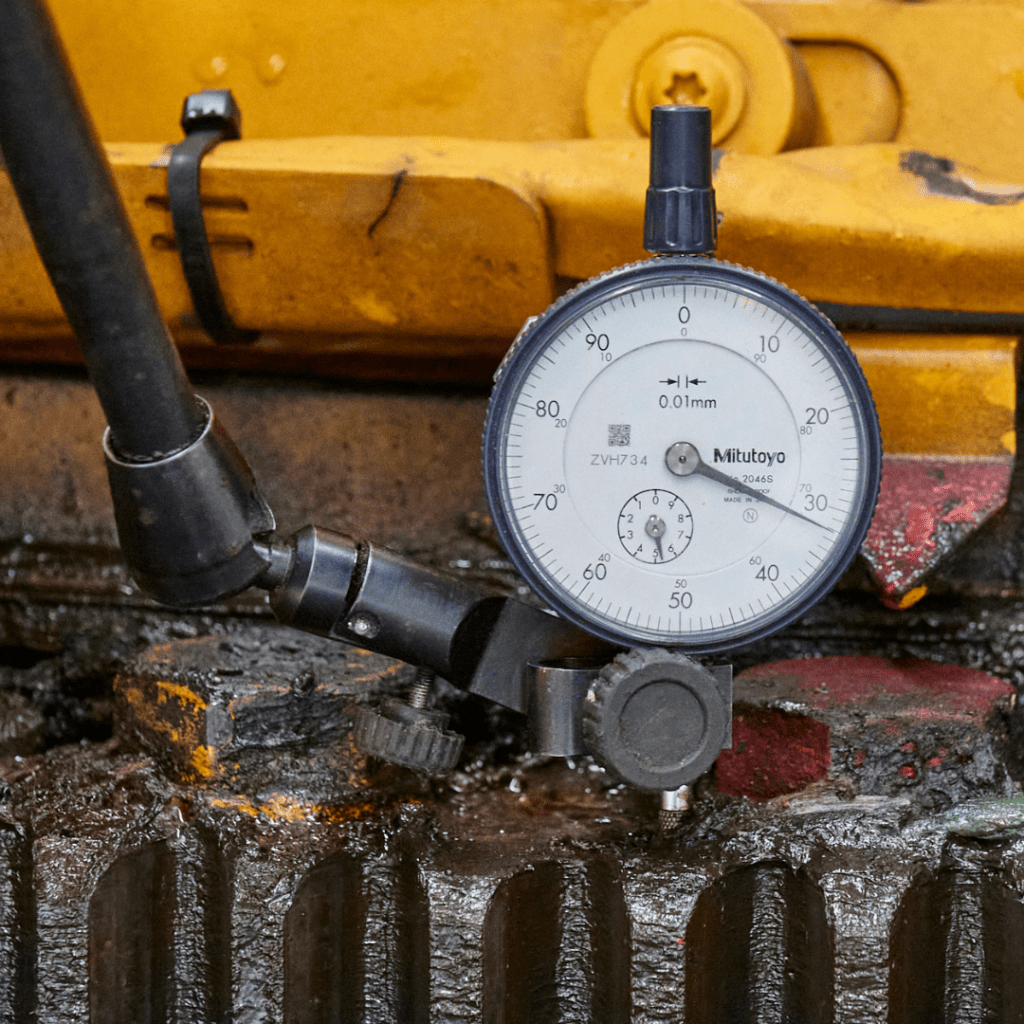 What does a crane inspector say?
As inspectors of used cranes, what is our opinion on this? Since the tilting play in the slewing ring is sometimes 0.3 to 0.6 mm even on new cranes, we do not think it is necessary to criticize a slewing ring if it has less than 1.2 mm tilting play. To know exactly, you should also measure the slewing ring play over at least three or four sides. Experienced inspectors know exactly how the procedure must be carried out. It is particularly important that the crane is ballasted. When we inspect a used mobile crane, we typically only measure across one side. Only when there are doubts about the condition is it measured over several pages.